Posted by Simon Caddy Electrical on 12 February 2017
Electricity is part of our lives. We use it from the moment we wake up and throughout the day. As a result, we sometimes forget how powerful and dangerous it can be.
Your electricity supplier is responsible for getting electricity to your home, typically known as the electrical point of supply on your premise. Other than the metering equipment, you are responsible for any infrastructure, cabling, switchboard or private power poles beyond the point of supply.
Below is a guideline on what you should look out for to ensure home electrical safety.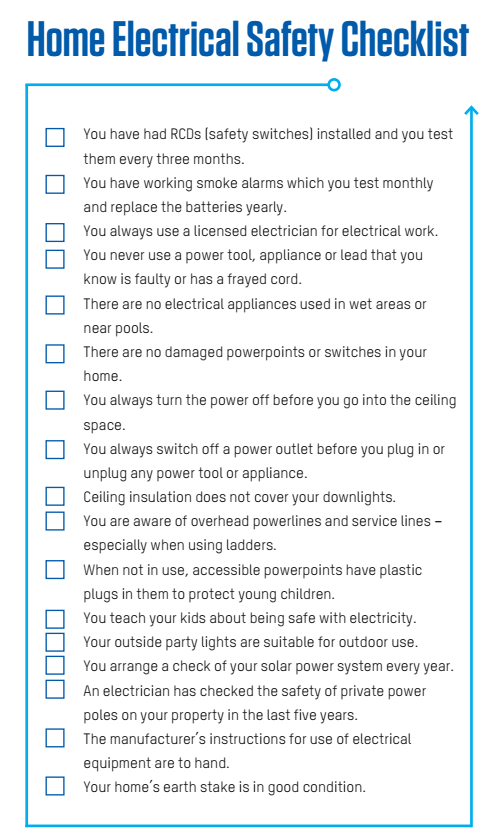 Please note that this list is not exhaustive and that you should enlist the services of fully licensed electrician to check your home for any electrical hazards.
For more information, download the full guide:
Contact Simon Caddy Electrical for more information or call on 0400 11 00 81
View our extensvie range of electrical servcies designed to provide you with energy efficient solutions for your home or business.
Author:
Simon Caddy Electrical
About: Simon Caddy Electrical is an experienced and qualified electrical company providing a wide range of services, including 24 hour, 7 day a week emergency response. Operating out of Hornsby we cover Sydney's North Shore, Northern Suburbs, Northern Beaches and parts of the Central Coast. We provide a vast range of electrical services to commercial, industrial and domestic clients in accordance with all relevant Australian standards.